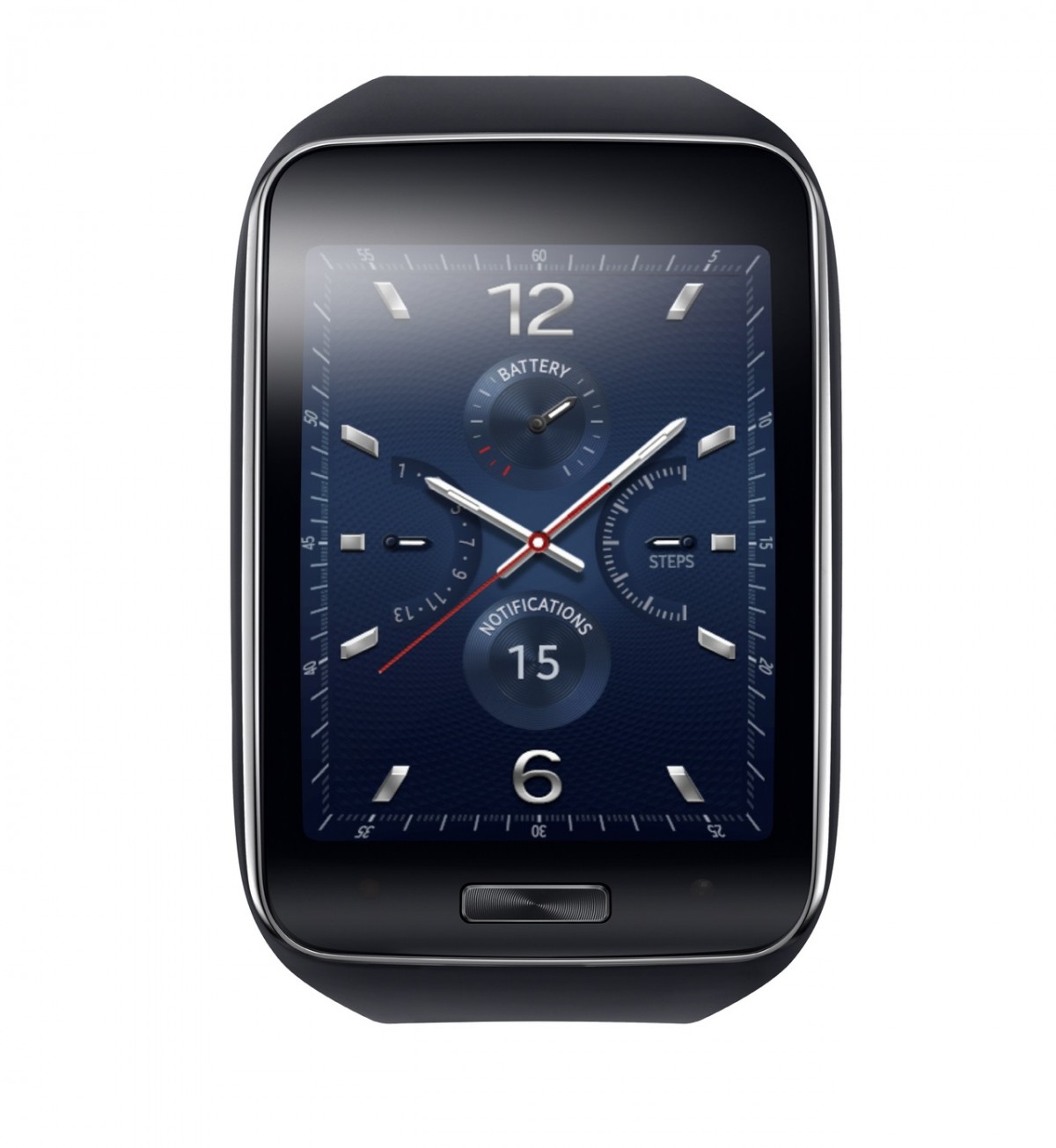 So the rumours that suggested that Samsung would be unveiling the Gear Solo at IFA next week? Turns out they weren't true, Samsung announced it today instead. Oh, and it's not called the Gear Solo it's just the Gear S. That's right folks, those of you who wanted to get rid of your smartphones in favour of something more futuristic are in luck because the Gear S has 3G. Yep, it is actually a watch that can make phone calls.
Coming with a 2-inch AMOLED curved display, a 1.0GHz processor, 512MB of RAM, 4GB of internal storage, a 300 mAh battery designed to last two days on a single charge, and has fitness integration in the form of S Health and Nike+ Running. It's also dust and water resistant, and will come running Samsung's Tizen operating system — making it the first "phone" to be released running the software.
The Gear S can do everything a smartphone does, but isn't restricted by requiring a smartphone connection to do most of its features. You can get your notifications, calls, texts, and whatnot, simply by connecting to a mobile network, which makes it ideal as a communication tool if your phone is out of commission for some reason. It doesn't seem like Samsung is trying to replace your phone, but it is giving you an alternative if you're getting sick and tired of carrying one around all the time.
The Gear S will be released sometime in October, but a specific date and UK price hasn't been revealed just yet.