We sort of knew that they were coming, but it's nice to see the details coming straight from Microsoft itself. While many of us only expected two Lumia handsets to be announced today, Microsoft has gone and announced three: the Lumia 730, 735, and 830. Plus some new accessories, and a software update to make your phone life even easier. So, what should we expect?
The Lumia 830 is designed to take high quality photos, regardless of whether it's day or night., with a 10MP camera that has ZEISS optics. It also has a 5-inch 720p display, a 1.2 GHz Snapdragon 400 processor, 1GB of RAM, a 2,200 mAh battery, 15GB of free OneDrive cloud storage, as well as integrated wireless charging. It'll launch this month in white, dark grey, green, or orange, and will cost €330 before taxes. Directly converted that's roughly £264.
The 730 and 735 are both designed to be affordable and are specifically made for the chronic selfie-taker with it's 5MP, wide-angle, front facing camera. Like the 830 these will have a 1.2 GHz Snapdragon 400 processor, 1GB or RAM, and a 2,200 mAh battery, but they will also come with a 4.7-inch full HD display, 8GB of internal storage, and microSD expansion. Again, wireless charging capabilities and 15GB of OneDrive storage are included.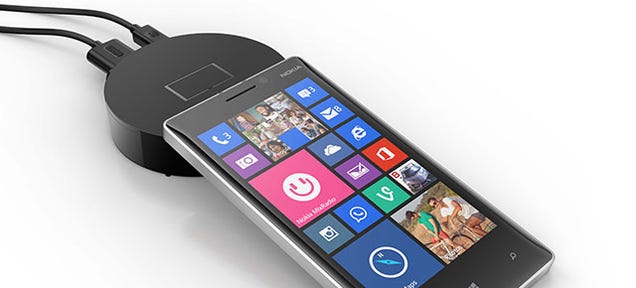 Accessories-wise Microsoft announced the next generation of Wireless Charging Plate DT-903, which has new "smart" features that informs people when it's time to charge, and highlighting notifications with a small glow. Additionally, Microsoft Screen Sharing HD-10 allows users to stream any content to any HDMI enabled TV from their TV with minimal hassle.
In addition to all of this Microsoft announced a new update for the Lumia 930, Icon, and 1520. Lumia Denim combines elements of Windows 8.1 with exclusive Lumia software. Included is Lumia Camera which aims to increase the speed you take photos to unparalleled levels, offers 4K video recording, vastly increased photo quality in low-light settings, and an intuitive UI so users can alter the settings effectively.