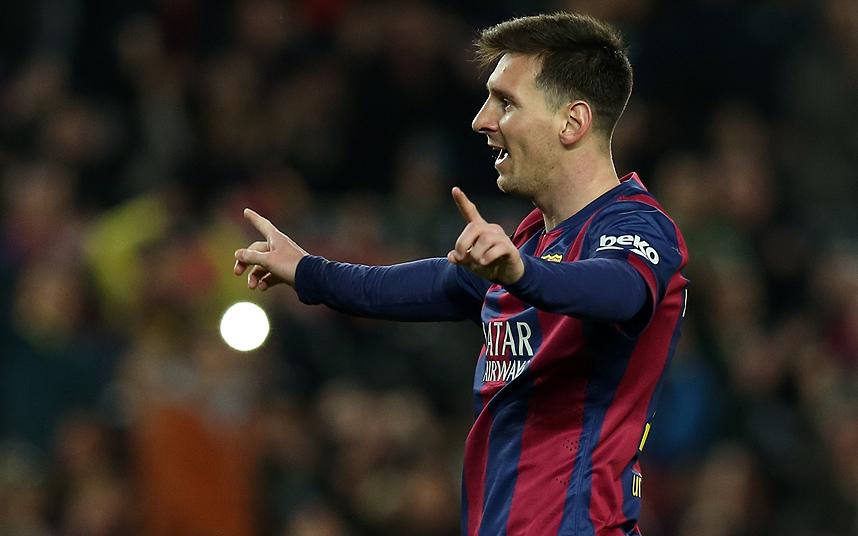 Yesterday we reported how Barcelona sacked their Director of Football Andoni Zubizarreta and this was then followed by the resignation of club icon Carles Puyol. Speculation that Head Coach Luis Enrique is under pressure has been linked to the unhappiness of talisman Lionel Messi who is also rumoured to be thinking about an exit.
Lionel Messi and Barcelona have come hand in hand since 2000 when he joined from Newell's Old Boys in his native Argentina. Messi graduated Barcelona's prestigious La Masia academy before representing the C and B sides. Now 27-years-old, Messi is the greatest player ever to pull on the famous Barcelona strip with a La Liga record of 258 goals in 294 matches. In all competitions his record reads 377 goals in 448 appearances, with 6 La Liga titles and 3 UEFA Champions Leagues along with 12 other trophies.
Lionel Messi has also vowed he would never leave Barcelona, he loved the club and planned to retire there. However now The Sun and the Daily Telegraph understand that the forward is on the radar of both Manchester City and Chelsea, both of whom have a serious chance at landing the Argentine. It may seem crazy to the ordinary person but serious talk is coming out of the Nou Camp that Barcelona are a club is crisis and their major component, Leo Messi, is on the war path.
Barcelona slipped to another disappointing defeat this season as they lost to David Moyes' Real Sociedad on Sunday evening. Lionel Messi was left out of the clash to which he was apparently fuming with boss Luis Enrique. After his close relationship with Pep Guardiola, his successor, the late Tito Vilanova and his old friend Tata Martino last season, Enrique is not favoured by the forward.
Messi was missing from a paid for open training session on Monday as well as a hospital visit, citing illness for both. This reminds us of the time Pep Guardiola left him out of the fixture in 2011 where he was equally as annoyed and also missed a training session. With the Daily Telegraph reporting how the 96 time capped Argentinean has now followed both Manchester City and Chelsea on Instagram… could a possible move be on the cards this summer?
What do you think? Is this all a fuss about nothing or will Messi really leave Barcelona to broaden his career? Who will win the race to him if so?
(Picture: The Daily Telegraph's Twitter)